Forget the tech dilemma, that sense of always hitting a wall...
It's time to create connections that brings relief, peace of mind & client happiness.

if you want a consistent quality of service for your clients,
if you want honest support & genuine care in your business,
if you are ready to let go of the struggle.
I can help.

I believe in working with giggles, making things happen automagically and in adding a spoonful of sugar where needed.
and you could see a tenfold return on investment on your quality time and profits. Not bad don't you think?
LET'S SEE OUR OPTIONS!
WHEN YOU RUN A BUSINESS,

CONNECTIONS IS WHERE IT'S AT.

& I'm not talking about who you know...
CREATING A BUSINESS, not B2B or B2C,
but HUMAN TO HUMAN,
& being energy-savvy running it
Hi, I'm Pascale,
I mix tech & empathy to create profitable connections.

Some people call me their Kitten herder, some their Owl...
What can I be for you?
HOW CAN WE WORK TOGETHER?
Together we can amplify your success with structures & strategies that leverage what you have & avoid burnout.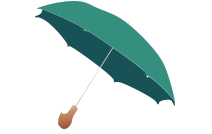 Working together often starts with a
CONNECTING-THE-DOTS CALL.
You, me, your questions.
When you want to set-up a website, a launch, or just need an extra set of eyes to see what is possible, what you have not leveraged yet...

60mn, in one or two sessions, will help so you don't waste energy or money on useless steps or tools. These are paid sessions because you get value out of them, and I can advise you freely. A session is not a sales call.

We focus on creating ease and success for you.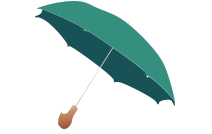 ESTABLISHING YOUR FOUNDATIONS
PAY-AS-YOU-GO or REGULAR SUPPORT & GUIDANCE
Strategic Operation Direction / Operation Business Manager services.
Once you have had a "taster" of what working with me can be, we can look at what could be the next step.

Depending on your needs and style, we can work with in various ways:

a VIP day where we go through what you need with great focus,
30 to 90days to support you for a specific project
Retainers (depending on current availability).
If you have a punctual need, working via a VIP day or over a few weeks/months would be the way to go.
Setting up your system, prepping the arrival of your first VA, setting up a launch or a 5day challenge, revamping your tech to make it easier on you... all these things can be done via VIP days or a short collaboration.
If you know you want ongoing support, retainers are a great way to go. 
You get a trusted advisor and integrator that will turn your big vision into a big success without you losing your sanity.
I help you keep your focus and energy on what matters and will help your business thrive. (and yes, self-care reminders will be included.)
Anyway, from 15mn weekly checkin on Voxer, to full on team & project management, there are many options to help you in a way that suits budgets and needs.
READY TO GET SUPPORT? GET IN TOUCH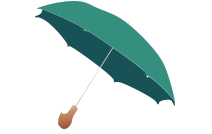 WHAT MAKES ME DIFFERENT TO OTHER OBM?

A different kind of brain,
the capacity to see the bird eye view & the details at the same time.

This shows up in how I see strategy & connection.
What I do always comes from who you are, what matters to you.
I ask questions. I look for what your words don't say but are told in the tone of your voice, in your smile, in the pause between the words and the tension that leaves your body when you get closer to your truth. I look for your full YES.
Because your plans and your vision is sometimes tainted by the "should", or the fears you've kept in you. I'm here for them.
I'm here to let you access your own truth and what is really true to you.
That's where we start co-creating your success.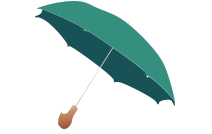 LEADFLOW Review
Do you have a leaky leadflow?
Are you closing the (online) doors into your clients face?

Before sending more traffic to your site, you want to make sure that there are no broken links and no infos missing. You don't want to pour water through a colander do you!

An leadflow audit is a health check of your online presence: from the first touch of your ideal client on social to that BUY button..

Depending how much "real estate" you have, prices vary. Book first a connection call.
We may have enough of that session to do the audit if your website is really simple or you don't have one yet.
Once I have heard your goals and seen your online world, I can offer more time to go through it all.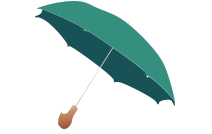 CLIENT EXPERIENCE
The win-win that gives your clients a better experience & helps you reclaim your time, energy & sanity
When tech and empathy team up, clients feel taken care of and understood, your time is preserved, you can both focus on what you do together instead of how to work together.

Tech doesn't need to be dry.
It can be the vehicule of your care, your spirit, your humour.
My superpower is connecting the big views and the details, and the details to their common thread.

My brain is weirdly wired, plus I used to be a film hair and make-up artist.

I know stories, I understand building the set for it, creating clues so that people soak up the message, but I don't do copy directly.
Intrigued?

The magic happens in the connections and congruency I create across your online real estate and processes.

I have a strategic mind that connects to your big vision, and the tech know-how and love of details that let me implement it and leverage what you already have.

I love Humans and want them to feel cosy. It's what good customer experience does. It's also what tech can do for your own experience of running your business.
Tech can be self-care. Tech can be the mug you use to serve that hot cup of tea to your clients when they arrive in your world.

What does it means for you? Happy clients who refer you more and buy again and again… Isn't that a sweet increased Lifetime value of any lead you get? I think so ;)

Everything they experience before talking to you build that trust, like and know factor. Or not.

It helps them understand what you do, what you values are, where the juicy part of your free content is. Or not.

It makes it easy for them to buy from you, book you. Or not.

Do you want to get my Letters from the Roof?
Insights, curated resources and VIP offers for you
OFFERING YOU ANOTHER PERSPECTIVE
ON YOU AND YOUR BUSINESS
Sometimes, you see only limitations when there are options.

Sometimes what feels like a random group of things you like and do, can actually be a beautiful and coherent offer.

I can help you see it.
JUST WANT TO GET THE NEWSLETTER FOR NOW?
I believe in fair treatment, equal rights, inclusivity & diversity.

Whatever your age, skin colour gender, sexual orientation or religion,

you are welcome in my space, life & work.
READY FOR EASE & GUIDANCE ?